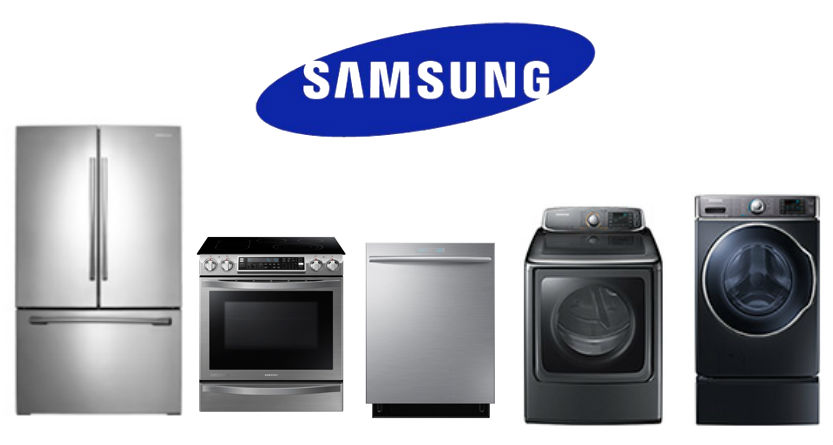 Samsung is the world largest appliance selling brand who is known for its quality and guarantee. Almost all homes contain one or more appliance by Samsung because of its brand recognition. But problems never count any brand and its popularity. If your Samsung appliance needs an emergency repair, then the rescuers are here for you.
Samsung appliance repair requests are the most frequent request that we get from our customers. People love to stick with their old appliances for their durability and years of loyalty. That is why we are offering our customers with the Houston's No.1 Samsung appliance repair services like nowhere.
24/7 emergency Samsung appliance repair services
Looking to get the fastest and 24/7 emergency appliance repair service, then we are providing you with an opportunity. All you need is to give us a call and our efficient team of workers will get you within the microsecond of the minute. Along with that, you can get a free estimation about repair. We completely understand how much appliance repair problem could trouble you. That is why we work to provide our customers with peace of mind through our efficient customer support.
We don't want any other company to beat us in terms of quality, time and warranty.
Get Samsung appliance repair services on time
We all know no one likes to have his time wasted, most importantly at the hour of need. However, same is the case with repair services. If a contractor fails to get the job done on the scheduled appointment, the customers get irritate and this is something that we strongly prohibit. However, that is why we are offering our customers with 24/7 fast and efficient repair services. We commit to getting to the location where our help is needed. Our team promises to get the solution and remain stuck to the problem until they get the right solution.
So all you need is to give us a call and leave the rest to us. We strongly believe that nothing could be more satisfying than getting the high-quality service.
Samsung appliance repair expert services
We at our company are with a strong aim to provide our customers with the most advanced Samsung appliance repair services. Our services are designed for all most all appliances, including double door refrigerator, freezer repair, washer repair, dryer repair and many more items. Our highly efficient technicians work hard to constantly offer quality through extensive training. They have a single aim and that is to earn customers' trust and want to take the company to the new level of success.
Our Samsung appliance repair services
Whether you need next day or same day appointment, our technicians are 24/7 available to rescue your appliances in whatever the circumstances are, so you don't need to get panic and call the experts.
Here are some of the repair services that we are offering at our company to get the best results.
Samsung refrigerator repair
Whether you have double door or 4 door refrigerator, our technicians are expert enough to deal with all kinds of Samsung appliances. So if you are facing problem regarding condenser, temperature control, compressor, cooling or anything, all you need is to contact the experts to bring an emergency solution for all your appliance repair problems. We want to clear one thing that Samsung appliances are the world's no.1 appliances that remain in new condition for at least 20 years. So we don't want you to break your relationship with your old appliances.
Samsung oven repair
Are facing any kind of trouble regarding oven's overheating, or burner lighting problem? If yes, then you need emergency repair services in Houston. If your oven door is not opening properly or temperature gauge is not working efficiently, then these are the signs of urgent repair help. However, if you will deal these problems carelessly, they might cause severe damage to other parts of the appliance. So all you need is to seclude an appointment with the experts who can offer you 100% high-quality and result based services.
Samsung dishwasher repair
No worry if your washer spinner is not working properly or making unusual noises as we are here to rescue your appliance. Whether there is a vibrating problem, overflowing, leakage or any other problem, we make sure to fix it on time with proper tools and technology. If you will try to do it yourself, chances are that you have to pay more than repair. So make sure you know the intensity of the problem and then go to the next step.
Samsung dryer repair
There could be many dryer problems, including no heat, not drying, making too much noise or tripping breaker. If you are facing any of these troubles, surely you need the assistance of experts. However, the best thing to do is call the experts who can fix the problem on time. We don't want you to take your clothes to a laundrette. Similarly, please try to avoid to fix all yourself as it could be dangerous to treat a problem without training.
Samsung dishwasher repair
We know the importance of having an efficient dishwasher at home. Moreover, can also feel trouble if it stops working properly. Therefore, it's always better to find out a solution on time. If there is leakage, draining, noise, error codes, overflow or dispenser functioning problem, surely there is need to get the services of the best technicians in the area. We at our company make sure that we use only the latest technology which can bring the positive results.
Why choose us?
We are 24/7 available to assist the customers at the time of emergency.
We have years of extensive experience which make us superior from others.
Our prices are less as compare to other companies which is something making us different from others.
Our technicians are committed to their job and know every strategy that can help them to perform extraordinarily.
The sole motto our company is customer satisfaction and we strive to get it at any cost.