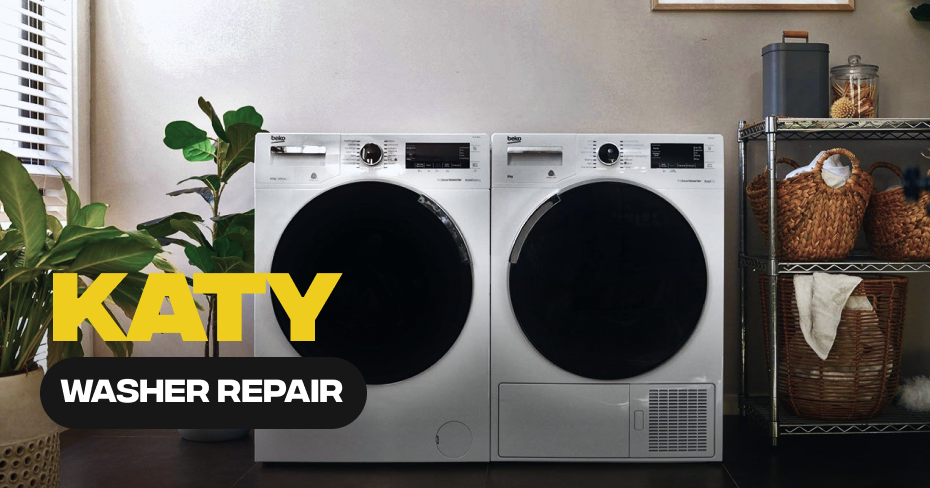 Are you located in Katy and facing washing machine problems that are disrupting your laundry routine? Katy Appliance Repair is here to provide you with top-quality washer repair services to ensure your appliance gets back to working order. From minor glitches to major malfunctions, our team of experts is fully equipped to diagnose and address a wide range of washing machine issues. Let's explore some common problems with washing machines and their solutions in Katy.
Washer Not Starting: Your washing machine fails to start when you press the power button. Check the power supply and confirm the washing machine is correctly plugged in. If the power is fine, a faulty door latch, timer, or control board could be the cause. The technicians at Katy Appliance Repair can accurately diagnose and replace the malfunctioning components.
Water Leakage: Water accumulates around your washing machine during or after a washing cycle. Inspect the hoses, water inlet valve, and door seal for leaks. Replace damaged parts promptly to prevent further leakage and water damage.
Excessive Vibration or Noisy Operation: Your washing machine vibrates excessively or produces loud noises during operation. Ensure the washing machine is level on the floor. Uneven loads can cause vibration – redistributing clothes evenly can help. If the issue persists, worn-out shock absorbers or damaged drum bearings might require replacement.
Unpleasant Odors: Unpleasant smells coming from your washing machine. Regularly clean the detergent dispenser, drum, and rubber door seal. Use washing machine cleaner or a mixture of vinegar and baking soda to eliminate odors caused by mold and mildew.
Inadequate Water Drainage: Water remains in the drum after the washing cycle ends. Check for clogs in the drain pump filter or drain hose. Ensure the drain hose is properly positioned to prevent kinks. If these measures don't resolve the issue, the drain pump or control board might be malfunctioning.
Why Choose Katy Appliance Repair
Experienced Professionals: Our technicians are skilled in repairing various washer brands and models.
Prompt Service: We understand the urgency of appliance breakdowns and strive to provide same-day or next-day service.
Transparent Pricing: We offer upfront pricing and no hidden charges.
Quality Repairs: Our goal is to provide long-lasting solutions that ensure your washer's optimal performance.
Forget About Washing Machine Issues and Welcome Uninterrupted Laundry Operations with Katy Appliance Repair's Services. Contact us today to schedule expert and professional washing machine repair and restore the convenience you deserve.