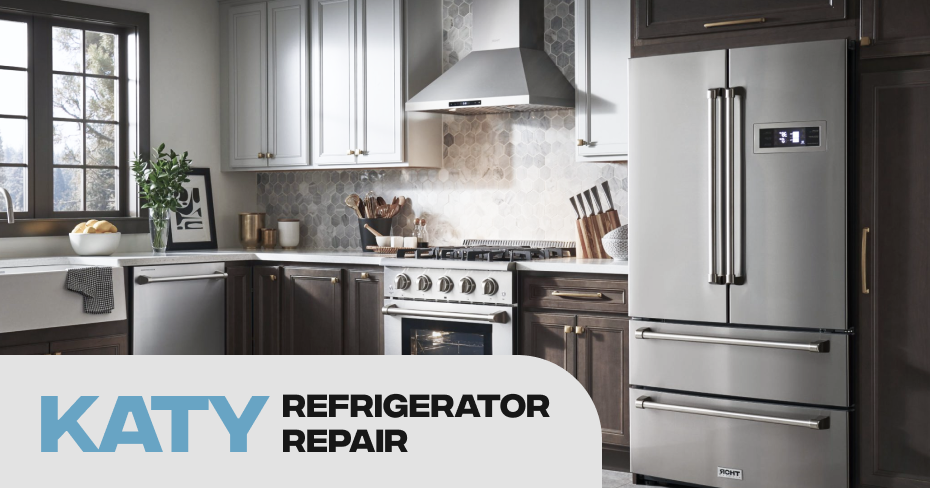 When your household appliances start acting up, it can throw a wrench in your daily routine. That's where Katy Appliance Repair comes in. We are your trusted partner for all your appliance repair needs, offering expert solutions for a wide range of popular appliances.
Common Refrigerator Problems and Solutions
Cooling Issues: If your refrigerator isn't cooling properly, it could be due to a faulty compressor, condenser coils, or thermostat. Check the temperature settings and ensure proper airflow around the fridge. If the issue persists, consult a professional technician to diagnose and replace the faulty component.
Leaking Water: Water puddles around your fridge could indicate a clogged drain line, faulty water inlet valve, or damaged door gaskets. Clear any clogs in the drain line, inspect and replace damaged gaskets, and ensure the water inlet valve is functioning properly.
Unusual Noises: Strange noises like buzzing, clicking, or rattling can be caused by a malfunctioning condenser fan, evaporator fan, or compressor. Have a technician inspect and repair the specific component causing the noise.
Freezer Not Defrosting: A buildup of frost in the freezer could result from a malfunctioning defrost heater, defrost thermostat, or defrost timer. Test and replace the faulty defrost component to restore proper defrosting.
Ice Maker Issues: If your ice maker isn't producing ice or is making small or misshapen ice cubes, it could be due to a clogged water line, faulty water inlet valve, or malfunctioning ice maker module. Clear any clogs in the water line, inspect and replace the water inlet valve, or repair/replace the ice maker module as needed.
When your refrigerator isn't performing as it should, don't hesitate to contact Katy Appliance Repair. Our experienced technicians are ready to diagnose, repair, and restore your refrigerator's functionality. Reach out to us today to schedule your refrigerator repair appointment and enjoy the peace of mind that comes with a fully functional fridge.
For reliable refrigerator repair services in Katy, trust Katy Appliance Repair. We address common refrigerator problems like cooling failure, leaks, and unusual noises with efficient solutions. We do subzero wolf viking thermador and other high end brands. Schedule your repair now and let us restore your fridge's performance!